Any parent knows that the pediatrician is one of the most important doctors in their lives. Is a doctor-patient relationship that goes beyond knowledge; it needs trust to flourish since it will last until the child is 21 years old. Before settling for a pediatrician, one would suggest research, making a list, visiting their offices, and learning about their approaches.

However, doing that research has become extremely difficult in Puerto Rico. In part due to the brain/doctor drain of the past two decades and the retirement of prominent doctors. The limited availability of these specialists has resulted in longer waiting lists, overcrowded pediatric offices, and decreased doctor-patient time per visit.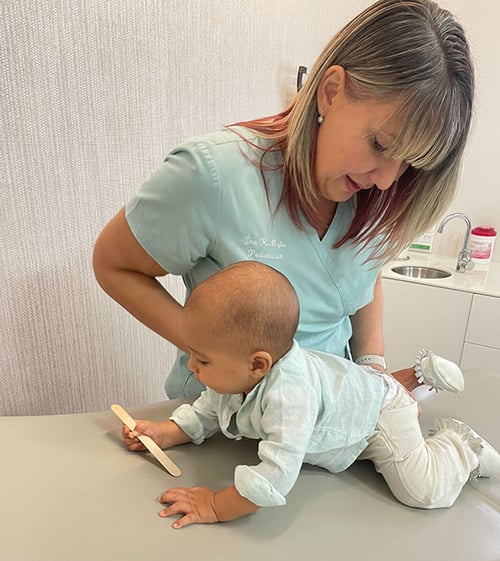 The importance of pediatric evaluations
Pediatric evaluation is essential to infants, children, and adolescents' healthcare and illness prevention. Pediatric doctors have the special training to care for this unique and diverse population, and their role is essential in the early identification of developmental and health issues and for the prevention of complications.
Decreased number of pediatricians
The decreased number of pediatricians causes an overload on the remaining pediatric offices and often results in prolonged waits for patients to get an appointment with their primary physicians. This also increases the number of ER visits for ailments that could be evaluated and treated in a medical office. This reality has worsened since the Covid-19 pandemic started and will continue to worsen. The available time for preventive health services also has diminished as the patient-to-pediatrician ratio has skyrocketed.
"3% of pediatricians in Puerto Rico are over 60 years old."
Source: @_data.pr
Preventive health visits are essential for monitoring adequate child development, but they take time. Adequate anticipatory guidance, discussion with parents, and questions clarification are essential for proper care and cannot be rushed. There are simply not enough hours in the workday to accommodate all the patients that require attention with the adequate amount of time required to provide the care they deserve. So, as a parent, what are your options?.
A new and convenient way to get pediatric care
In searching for a better way to provide the service our children need, in the US and in many other parts of the world, a different concept has taken root. Concierge medicine, or in this case, concierge pediatric medicine. But what is this?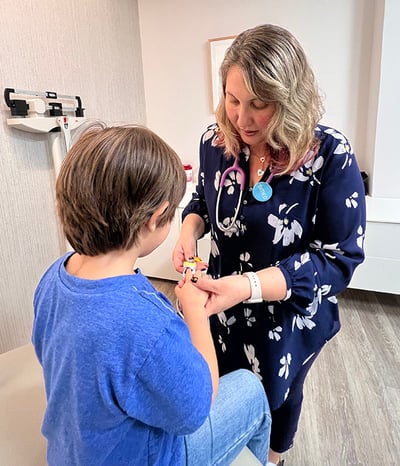 Concierge medicine is a form of membership in which doctors provide care to patients, generally providing 24/7 access to their primary care provider clinic services, same-day appointments, and visits that take as long as it takes to address the patient's needs and the parent's concerns.

Service is usually delivered in a well-organized and true-to-schedule appointment-based way, where parents and children do not lose many hours of their work/school day waiting in a crowded office to be treated in 15 minutes or less by their doctor.

Care is more personal because without the pressure of time in a traditional office setting, your pediatrician will be able to get to know your child much better, will have the time needed to properly diagnose and treat and still have plenty of time to consult with you. And in the advent of new technologies, telemedicine is an essential adjuvant to providing great care, so it is usually another valuable tool for parents and doctors to provide follow-up care.
Pravan Kids - the first concierge pediatrics clinic in Puerto Rico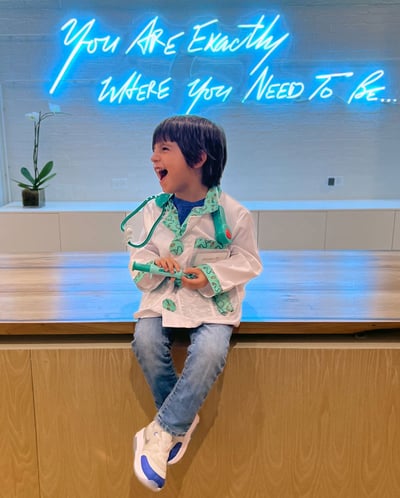 At Pravan Health, we have been providing excellent concierge medicine care for adults in Puerto Rico for the past five years. It is now time to extend these benefits to our younger population. For this reason, we have launched our Pravan Pediatrics Services. With it, we will provide well-child and sick visits, telemedicine visits, development guidance, growth tracking, nutrition guidance, referrals coordination, CDC-recommended vaccines coordination, 24/7 urgent care, and many other services, within a concierge pediatrics model, with state-of-the-art technology and with the convenience of having your doctor available to you and your child when you need it and for the time you need it; giving you, support and peace of mind.

Follow us on IG in our journey to health and wellness