With the holidays rapidly approaching, we at Pravan Clinic find ourselves focusing on family, friends and food comas! Thanksgiving is typically recognized as a time to go all out, over-indulge and recover after the fact, but this doesn't have to be the case. Sticking with healthy habits like exercising, getting plenty of sleep, staying hydrated and eating whole foods is ideal, but we recognize the challenges here, as well as the natural desire to live it up a little.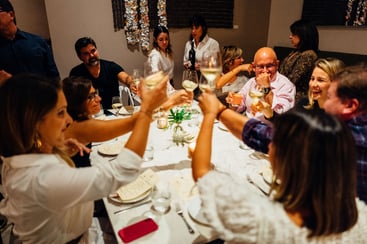 While we would never tell you to skip your favorite seasonal foods and drinks (we know better than that!), we do offer a range of wellness services that can help you bounce back stronger than ever. We've also included a few tips and tricks, as well as recipes for cleaned-up versions of our favorite holiday classics to ensure that you have the healthiest, happiest holidays ever!
Hydrate with IV Vitamin Drips
Our IV Vitamin Drips are fan favorites at the clinic. We've noticed that many of our patients who regularly receive IVs have transitioned from scheduling them when they're past their prime to ordering them proactively to ensure they always feel their best. At Pravan we are all about preventive care, and we know that the holidays are an ideal time to take care of oneself. Though we love all of our IV drips, some feel particularly appropriate for this time of year!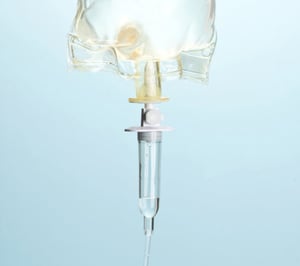 If you plan to travel or know that you'll be spending time with your sniffly nephew, our Immune Boost IV has your name written all over it. A top choice, this formula is packed full of vitamins and antioxidants to boost your immune system and strengthen your body's natural defense systems. Are you full of holiday spirit but also know that stress often comes with the festivities? Our Relax (Anti-Stress) IV inhibits neurotransmitters in the central nervous system to help calm your mind, and contains magnesium that helps the body relax as well. If you've been tasked with cooking, coordinating, hosting or just need a little extra something, then our Energy Boost IV is the perfect solution. And finally, because we like to consider ourselves realists, our Hydroboost + IV is an excellent option to hydrate before or after celebrations that may or may not involve a few too many champagne toasts.
Relax and Recover with Massage Therapy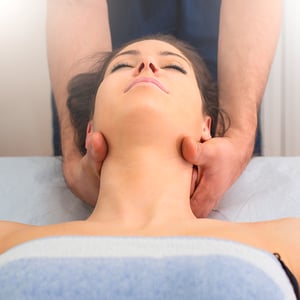 No matter how much you love this time of year, it's a fact that things tend to get a bit crazy. Though many view massages as a treat, they're one of our favorite services to help restore your body's sense of balance. Whether you seek a moment of relaxation, need to reduce muscle tension or detox from a big dinner (not to mention leftovers), a therapeutic massage can enhance your overall sense of emotional and physical well-being. We have had excellent feedback from patients who have experienced massage therapy and craniosacral therapy at the clinic, and we know what a difference even a single session can make.
For more info and pricing about our wellness services click here.
Sharing the Love with our Community
As a Pravan member you have a unique opportunity to share our wellness services with up to five friends and family members. However, this season, from now through January 15th, we are extending our wellness services to non-members based on availability.
Self-care is so important, but it's also nice to share the experience with someone who has a similar appreciation for wellness, or someone you know who may benefit from optimizing their well-being. With loved ones traveling in from near or far, taking extra time off of work, or just needing a reset ahead of the busy holiday season, this is a perfect time to share the Pravan Experience.
Healthy Holidays are Happy Holidays
We know you have your favorite holiday dishes, and we'd never want you to miss out on your mom's mashed potatoes or your lechón asado y arroz con gandules, but we also want you to feel great this holiday season. One of the best ways to do this is not to subtract, but to add a few new, healthier options into the mix. In the event you want to incorporate something new into your spread, we've got your back with recipes for Simple Roasted Turkey, Grain-free Stuffing, Naturally Sweetened Cranberry Sauce, Winter Harvest Kale Salad, Roasted Brussels Sprouts with Walnuts and Lemon, Sautéed Green Beans with Mushrooms and Caramelized Leeks, Turmeric Maple Roasted Beets and Carrots, Sweet Potato Casserole, No-bake Pumpkin Pie Bites and a Cranberry Cinnamon Apple Kombucha Mocktail. Many of these recipes are perfect for those with special diets, so everyone can have something to look forward to!
We are so thankful for you, and we're here to help you have your healthiest, happiest holiday yet. Happy Thanksgiving!