Platelet rich plasma (PRP) is a highly concentrated collection of plasma obtained from a patient's own blood. A sample of blood is taken from the patient, then via centrifuge, concentrated down to a collection of platelets, proteins, enzymes, and growth factors that are key in the body's own regenerative process. This distilled collection can then be injected into an area of injury in order to accelerate healing. It has been used extensively in the world of professional sports, but is also used around the world for patients and athletes of all skill levels.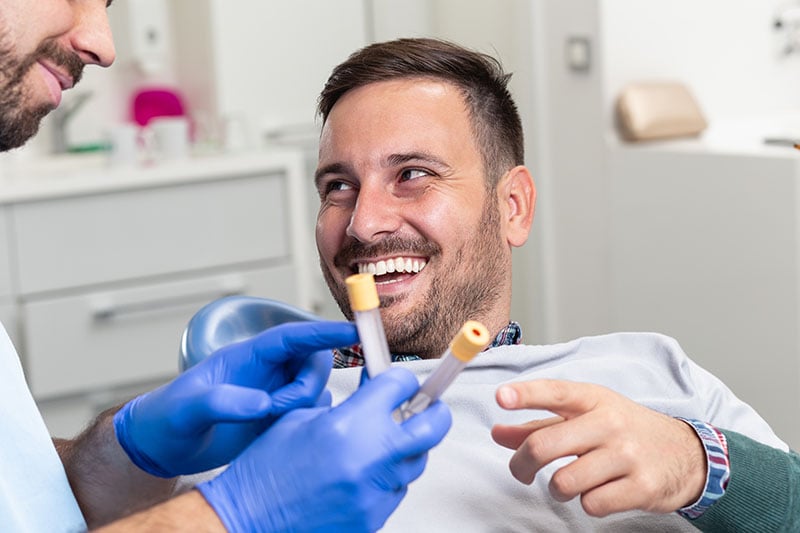 PRP works by stimulating an inflammatory response in a site of injury. It is part of a larger field known as Orthobiologics, which includes proinflammatory therapies. Since inflammation is the body's main mechanism for repair, we are able to guide an inflammatory response into the problem spot or injury area, thereby kickstarting the recovery process on a tissue level.
A number of areas may be treated with PRP. Most commonly, it is used to treat areas of tendon injury or injected directly into joints. Here at Pravan Health, all of these injections are done in a sterile manner with the use of ultrasound guidance to allow injection into the area where it will be of most benefit. It's important for PRP to be injected into very precise areas, because it may not prove effective otherwise.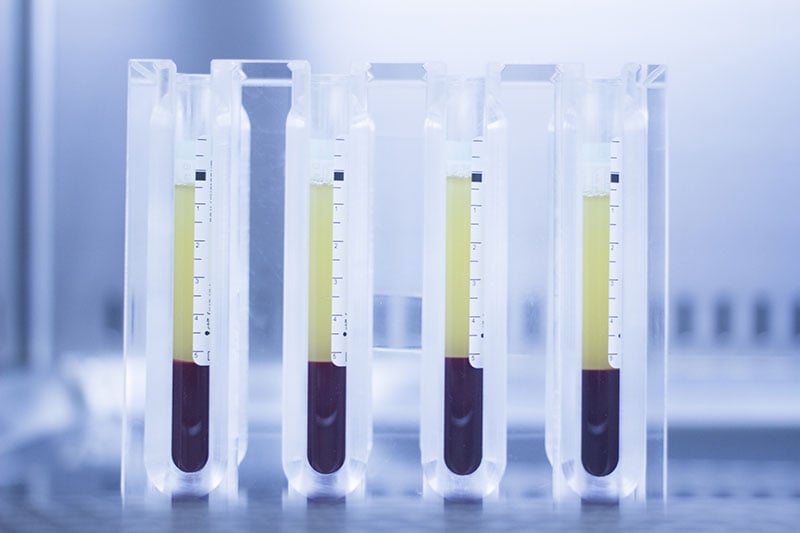 This therapy is different from steroid or cortisone injections. Cortisone is used to inject into bursae, joints, or around inflamed areas to stop inflammation and therefore decrease pain. Unfortunately, by stopping all inflammation, steroid injections may do more damage long term, although they do provide a short-term pain relief benefit. Multiple studies have shown that repeated steroid injections into a joint or tissue are associated with worsening of tissue quality at the site, and may lead to an increased need for surgical interventions down the road. PRP, on the other hand, encourages healing, and is of used for pain relief on a longer-term basis, and with a goal of postponing or negating the need for surgical interventions.
When using PRP therapy it is important to understand that it should not be considered an immediate fix, and occasionally, multiple injections will be necessary for tissue regeneration and healing. It is also important to avoid all anti-inflammatory medications after having the procedure as this will stop the all-important inflammatory response that we are trying to create. Some conditions which may benefit from PRP therapy include:
Rotator Cuff tendinopathy or degeneration
Knee osteoarthritis
Plantar Fasciitis
Patellar tendinosis/tendinopathy (jumper's knee)
Quadriceps tendinopathy
Greater trochanteric pain syndrome (formerly called trochanteric bursitis)
Iliotibial (IT) band syndrome
Chronic ankle sprains
Achilles injury or tendinopathy
Medial and Lateral epicondylitis (Golfer's Elbow and Tennis Elbow)
For additional information, you can view the references below which show the latest evidence for the use of PRP.

Follow us on IG in our journey to health and wellness
References
Le, A.D.K., Enweze, L., DeBaun, M.R. et al. Current Clinical Recommendations for Use of Platelet-Rich Plasma. Curr Rev Musculoskelet Med 11, 624–634 (2018). https://doi.org/10.1007/s12178-018-9527-7
Cook CS, Smith PA. Clinical Update: Why PRP Should Be Your First Choice for Injection Therapy in Treating Osteoarthritis of the Knee. Curr Rev Musculoskelet Med. 2018;11(4):583-592. doi:10.1007/s12178-018-9524-x https://www.ncbi.nlm.nih.gov/pmc/articles/PMC6220006/
Trams E, Kulinski K, Kozar-Kaminska K, Pomianowski S, Kaminski R. The Clinical Use of Platelet-Rich Plasma in Knee Disorders and Surgery-A Systematic Review and Meta-Analysis. Life (Basel). 2020;10(6):94. Published 2020 Jun 25. doi:10.3390/life10060094 https://www.ncbi.nlm.nih.gov/pmc/articles/PMC7344495/
Elksniņš-Finogejevs A, Vidal L, Peredistijs A. Intra-articular platelet-rich plasma vs corticosteroids in the treatment of moderate knee osteoarthritis: a single-center prospective randomized controlled study with a 1-year follow up. J Orthop Surg Res. 2020;15(1):257. Published 2020 Jul 10. doi:10.1186/s13018-020-01753-z https://www.ncbi.nlm.nih.gov/pmc/articles/PMC7353717/
Billesberger LM, Fisher KM, Qadri YJ, Boortz-Marx RL. Procedural Treatments for Knee Osteoarthritis: A Review of Current Injectable Therapies. Pain Res Manag. 2020;2020:3873098. Published 2020 Feb 18. doi:10.1155/2020/3873098 https://www.ncbi.nlm.nih.gov/pmc/articles/PMC7049418/
M A Nassef, A E Allam, H M N Mohammed, Role of Ultrasound-Guided Platelet Rich Plasma Injection in Treatment of Chronic Rotator Cuff Muscles Tendinopathy, QJM: An International Journal of Medicine, Volume 113, Issue Supplement_1, March 2020, hcaa068.012a, https://doi.org/10.1093/qjmed/hcaa068.012a
Chen X, Jones IA, Togashi R, Park C, Vangsness CT Jr. Use of Platelet-Rich Plasma for the Improvement of Pain and Function in Rotator Cuff Tears: A Systematic Review and Meta-analysis With Bias Assessment. Am J Sports Med. 2020;48(8):2028-2041. doi:10.1177/0363546519881423 https://journals.sagepub.com/doi/full/10.1177/0363546519881423
Tang S, Wang x, et al. Platelet rich plasma vs autologous whole blood vs corticosteroid injections in the treatment of lateral epicondylitis: A systematic review, pairwise and network meta-analysis of randomized control trials. PMR. 12 (2020) 397-409. https://onlinelibrary.wiley.com/doi/epdf/10.1002/pmrj.12287
Belk, J. W., Kraeutler, M. J., Houck, D. A., Goodrich, J. A., Dragoo, J. L., & McCarty, E. C. (2020). Platelet-Rich Plasma Versus Hyaluronic Acid for Knee Osteoarthritis: A Systematic Review and Meta-analysis of Randomized Controlled Trials. The American Journal of Sports Medicine. https://doi.org/10.1177/0363546520909397
Raeissadat SA, Ghorbani E, Sanei Taheri M, et al. MRI Changes After Platelet Rich Plasma Injection in Knee Osteoarthritis (Randomized Clinical Trial). J Pain Res. 2020;13:65-73. Published 2020 Jan 10. doi:10.2147/JPR.S204788 https://www.ncbi.nlm.nih.gov/pmc/articles/PMC6959502/