As the holidays approach and infection rates of COVID-19 are on the rise, we want to share some information to help you celebrate as safely as possible. The CDC shows that more than 11 million people in the U.S. have now been infected, with more than 1 million infections occurring in just one week in mid-November. This really concerns us, and our priority is keeping you and your family healthy. We hope that you'll consider the risks when thinking about how you'll spend time with friends and family during the holiday, as even a small gathering can carry some big risks.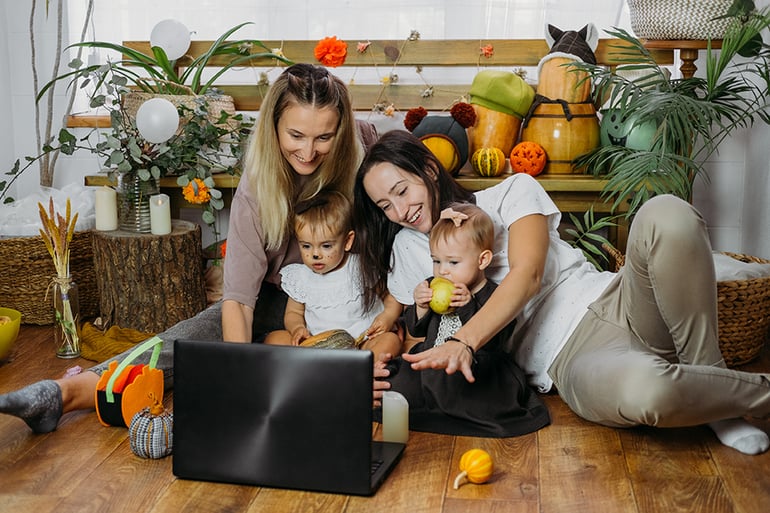 While the holidays will definitely require extra planning this year (it's 2020 after all), taking precautions can allow you and your loved ones to celebrate while minimizing the risk of COVID-19 exposure or spread. Whether you're staying close to home or traveling beyond, we hope these tips will help you have the safest season possible.

Your Questions, Answered
We recognize the uncertainty of this time, and the fact that many people are looking for guidance on how to navigate the upcoming holidays. While we are going to do our best to answer some of your most pressing questions, we also highly recommend reviewing this resource from the CDC, which covers everything from travel to ways everyone can make the holiday season safer this year.
Question: What can I do to stay as healthy as possible right now?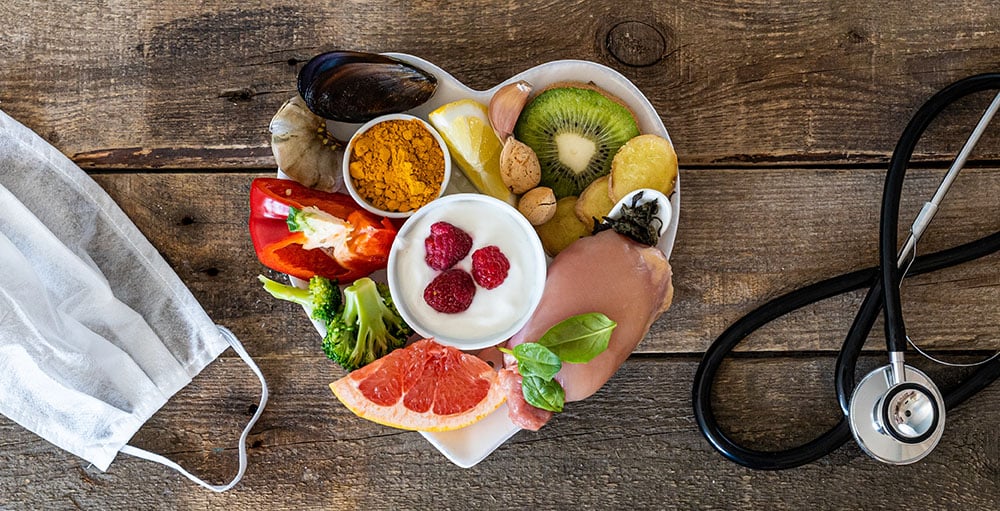 Answer: At Pravan Clinic we take a preventative approach to health, which means that we work to build strong immune systems and minimize risk factors that might compromise your health. We are big fans of a healthy lifestyle that includes eating to nourish your body, exercising to strengthen your body, and incorporating mindfulness practices to bring you into the present and reduce feelings of stress and anxiety. We recently published this blog, which details how you can best support your immune system during this pandemic, and it's always a good one to revisit. We also want to remind you that with flu season upon us, it's important to get vaccinated as soon as possible, if you haven't already. While we don't offer vaccines at the clinic, you can typically visit your local Walgreens or CVS pharmacy for one.
---
Question: Is it safe to see my family?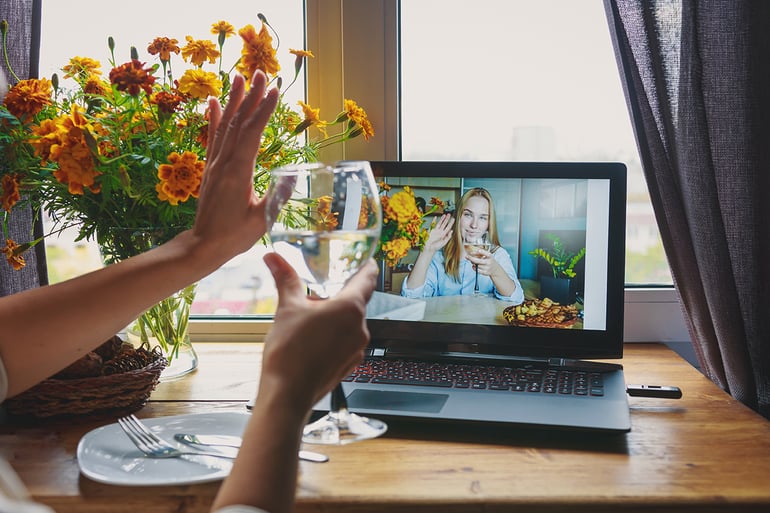 Answer: In a perfect world, anyone visiting their family would complete a strict 10-day quarantine prior to seeing them. Having said this, the safest way to celebrate "together" this year, will be by having a virtual Thanksgiving. If you don't have to fly to meet, then another option is to dine outdoors, which works especially well if you're here in sunny Puerto Rico. If you do plan to eat indoors, it's ideal to set up your meal in a well-ventilated room with open windows, and keep the party to a maximum of 10 people. Other ways to minimize your risk of infection are to eat your own cooking, and to avoid cross-handling food or sharing serving utensils.


---
Question: Is it safe to travel?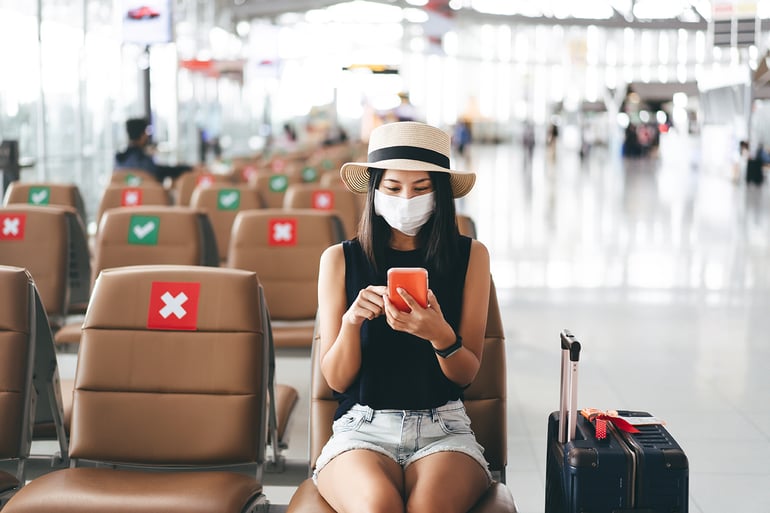 Answer: Unfortunately, commercial travel does come with inherent risks. While we recommend against it, if you do travel, remember to verify travel regulations and restrictions to better understand what you're getting into, gear up properly before you go, maintain a social distance of at least 6 feet from other travelers, wash and sanitize your hands constantly, and take precautions upon arrival. The CDC provides excellent information relating to travel during the pandemic.
---
Question: How can I get a test for COVID-19?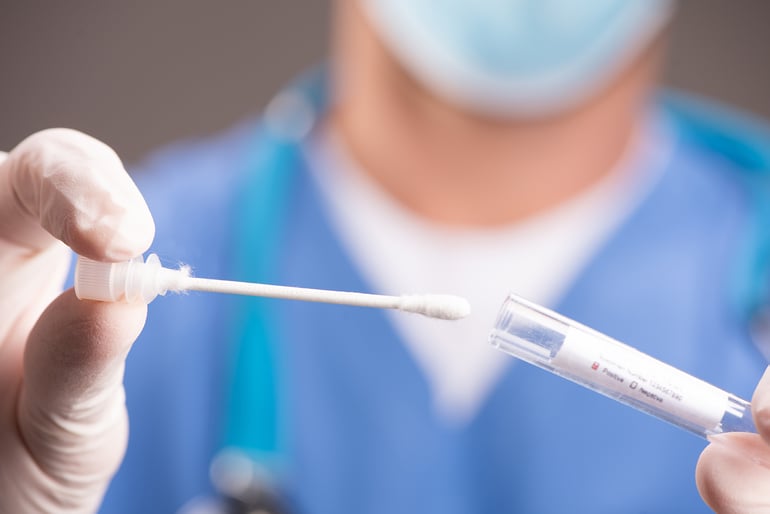 Answer: If you require a test for any reason, it's important to contact your doctor so that they can determine which test is appropriate for you. There are many types of tests, and there are differences in what they are indicated for, how effective they are, and their accessibility. In Puerto Rico we have seen periods where testing is smooth and efficient, and alternately where it is extremely challenging to come by a diagnostic test. Most recently, shortages of the reagents needed to process the tests have led to limited testing capacity and a need to prioritize testing for individuals who are either ill or are at high risk for complications and have had a known exposure.
If a test is ordered, it's important to note that the availability of tests can vary by testing facility, and can change on a day-to-day or even hourly basis. Most labs are requiring appointments ahead of time, and it's important to discuss an ideal time-frame for testing with your doctor to ensure you get a valid result. This is necessary because testing too early or too late can leave you with a false interpretation of your actual status. It's also important to note that even with a negative result you should still quarantine for 10 days after your test if you have a confirmed exposure, and if you have symptoms you should remain in isolation for 10 days after your last symptoms.
---
Question: What can I do if I'm concerned about a loved one feeling isolated?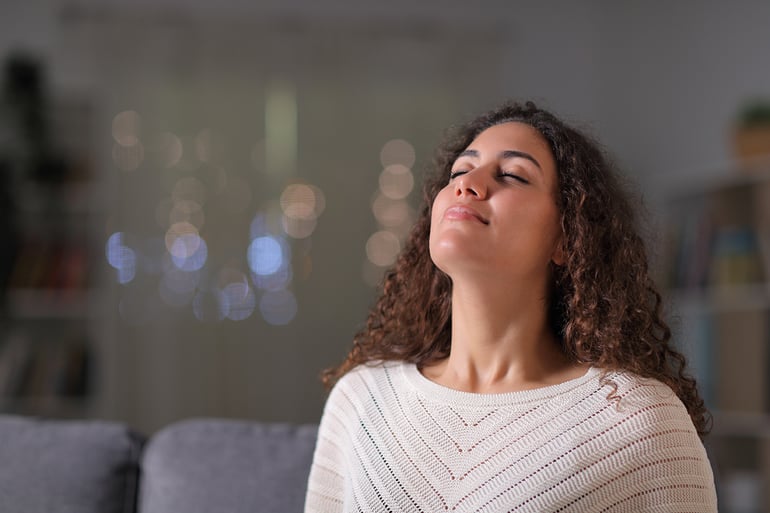 Answer: A
There are many factors that have put certain people at an increased risk of poorer health outcomes should they become infected with COVID-19. It is especially important to encourage individuals older than 65 years to stay home and avoid high risk exposure as long as possible. People in this age group and older have a higher chance of experiencing complications of COVID-19, such as respiratory distress, heart attack, stroke and blood-clot embolisms. Whether due to age, an existing health condition, or some other factor, many individuals within our communities need to take extra precautions right now.
While these life-saving measures are critical, they do present another challenge when it comes to the feelings of isolation, anxiety and depression we know many are currently experiencing. During this time, it's especially important to find meaningful ways to connect with our loved ones. Virtual check-ins on a regular basis can go a long way, but if technology creates challenges you can always opt for phone calls and/or old fashioned mail. You can also find inspiration in these virtual programs that have been created to help combat these issues.
---
Looking to the Future
While 2020 may have surprised us all, we are looking to the future with hope. As you've likely seen, both Pfizer and Moderna have developed vaccines which look promising, and we expect to see more announcements in the coming weeks and months. In the meantime, we are entering a period where the precautions we take will make a real difference in our lives and the lives of our neighbors. This year's holiday season will be different, but by committing to work together we can help slow or stop the spread of COVID-19. We urge you to hang in there, be patient, and stay as safe as possible. We are all in this together, now more than ever. Here's to a happy, and healthy, holiday season!



Follow us on IG in our journey to health and wellness