With the arrival of the coronavirus in Puerto Rico, we've rushed to secure items we feel will help us through an uncertain future. While the focus has been on stocking basic household items and sanitizers, we want to remind you that your diet and lifestyle choices are especially important right now. Because when it comes to supporting your immune health, there really are no substitutes!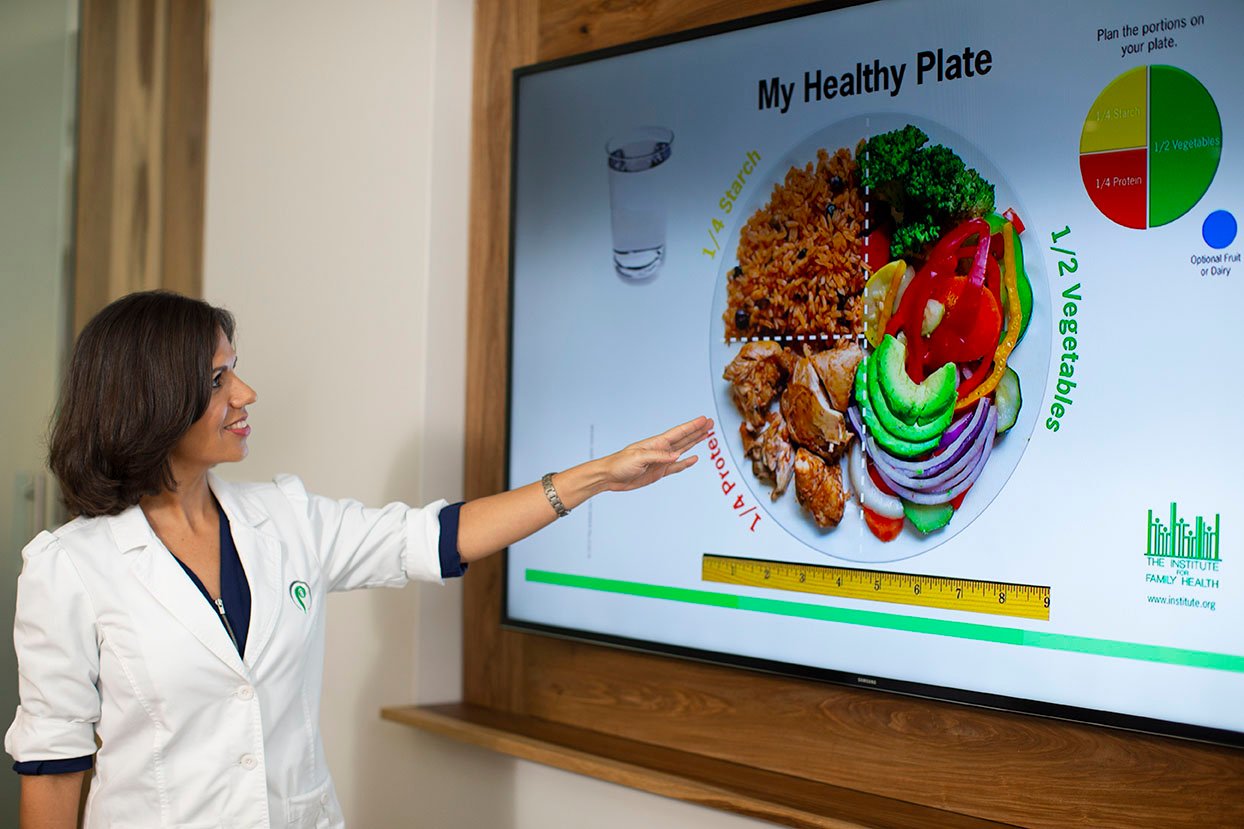 Unlike buying food ahead of a storm, this lockdown means that we can place a greater emphasis on quality and nutrient density, as opposed to simple sustenance. While our shopping lists may include some canned goods and nonperishable products, we also have the opportunity to focus on produce, fruit, and other fresh goods.
When taking into consideration your food reserves, consider that trips to the supermarket should be minimized as much as possible, therefore it's important to buy the necessities that can last you for at least two weeks. To achieve a balance nutritionally, it's important to consume a variety of foods. The healthiest eaters will opt for the least processed foods, including leafy greens, starchy vegetables (and all the veggies in between), fruits, proteins and healthy fats.
Remember Your Vegetables and Fruit:
Vegetables and fruit are excellent sources of dietary fiber, vitamins and minerals. While fresh vegetables and fruits are great to start with, don't forget their frozen counterparts. Frozen ones have more shelf life than fresh ones, while also maintaining their nutritional value. When buying canned vegetables, choose those in water instead of salt, and opt for fruits in water or their juices, rather than syrup.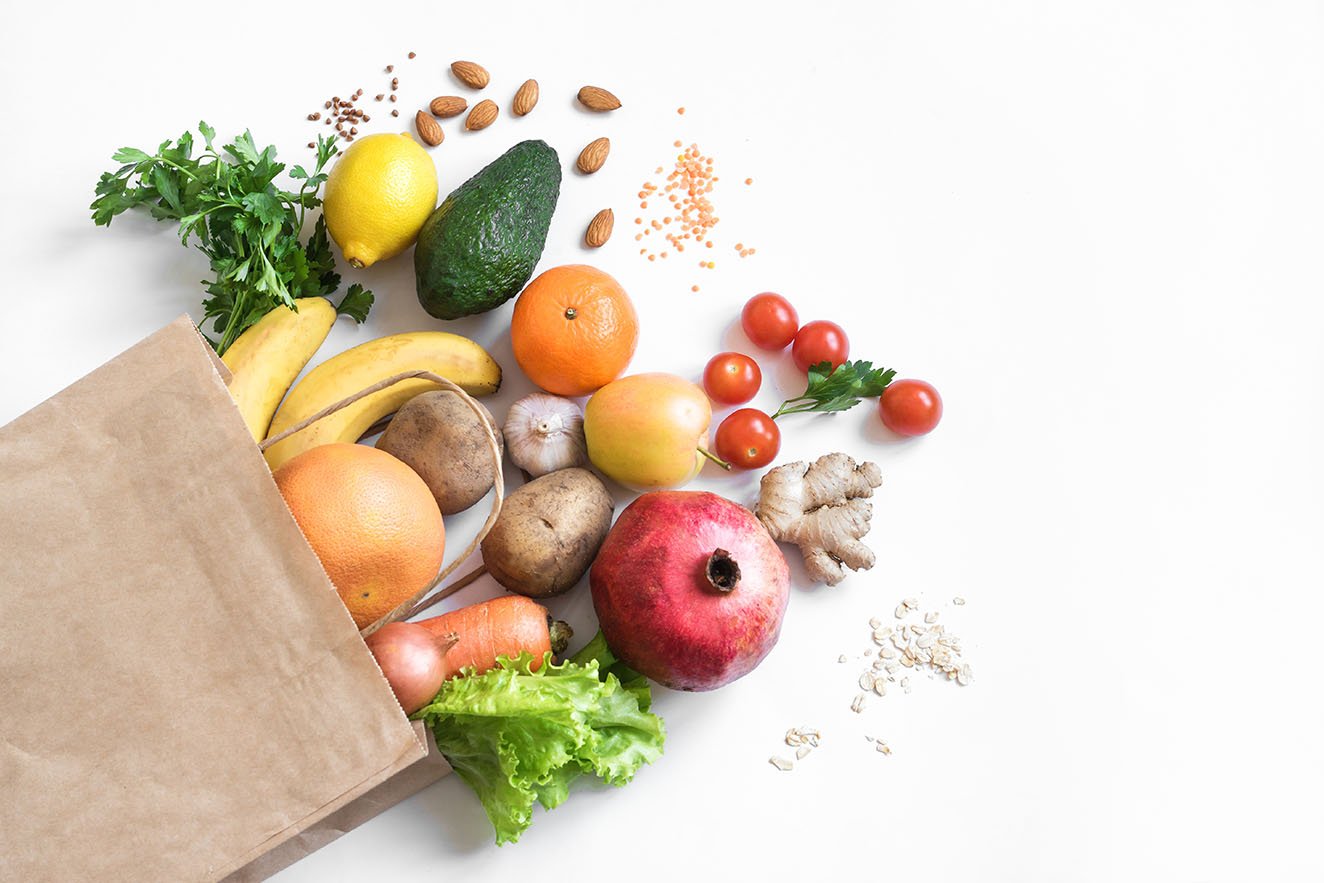 Greens like spinach and broccoli have anti-inflammatory effects, and are sources of antioxidants, which are important for the immune system. You should also remember fresh citrus fruits, including lemons, which keep well and are high in infection-fighting vitamin C. At the end of the day, as we always say: eat the rainbow! The more color on your plate, the better!
Puerto Rico Produce is a local start-up that offers weekly delivery of fresh veggies from local producers around the island, directly to your door. Very convenient subscription service in this times of lockdown!
Pack in the Protein:
Proteins are building blocks of life that the body uses to repair every part of the system. Fresh meats like organic chicken, turkey and wild caught fish can be frozen for long periods of time. Meat alternatives include canned tuna (opt for light tuna, which has much lower levels of mercury), salmon and low sodium canned beans, as well as nuts, seeds and almond or peanut butters. Eggs can last three to five weeks in the refrigerator, and are an excellent source of protein, fat, vitamins and minerals.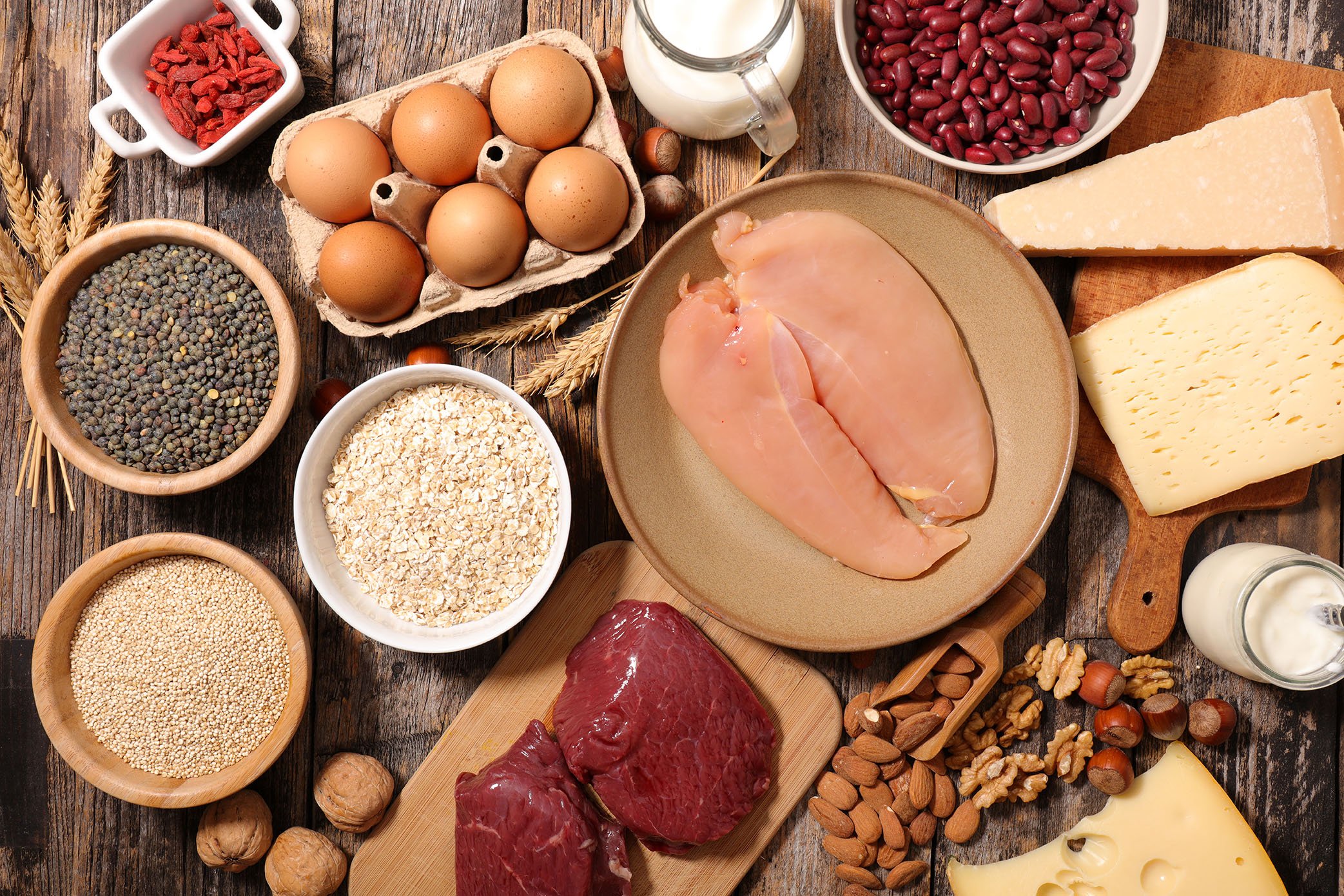 Don't Forget Your Fats:
Fats are essential for energy, cellular growth, nutrient absorption and hormone function, They also help you stay more full, longer. Nuts, seeds, olive oil and avocado are sources of healthy fats and have long shelf lives, making them great choices during this period.
Stay Hydrated:

You can ensure you stay hydrated by remembering to have a few sips of water every 10-15 minutes throughout the day. In case water services become interrupted, it's recommended to stock a gallon of water, per person, at home. For people experiencing many medical conditions, it's also a good idea to have some sort of electrolyte drink available. Alternatives to water can be decaffeinated herbal teas. Ginger is an excellent choice since it aids the digestive and circulatory systems, and has anti-viral, anti-bacterial, anti-inflammatory and expectorant properties. Coconut water, homemade vegetable juices and vegetable broth are other alternatives to staying hydrated. Just make sure you limit your caffeine and alcohol intake, since these will both dehydrate you.
Prepare to Prioritize:
It can be tempting to buy comfort foods and frozen meals, or to order take-out, since all of these seem easy and convenient. However, at this time it's ideal to prepare your food at home with quality ingredients, and anything else should be an exception to the rule. Remember that food is medicine. With so much time at home, you now have the perfect opportunity to play around in the kitchen and experiment with new recipes. Have some fun with this, but remember that avoiding consumption of refined sugars and flours is important, since these weaken the immune system.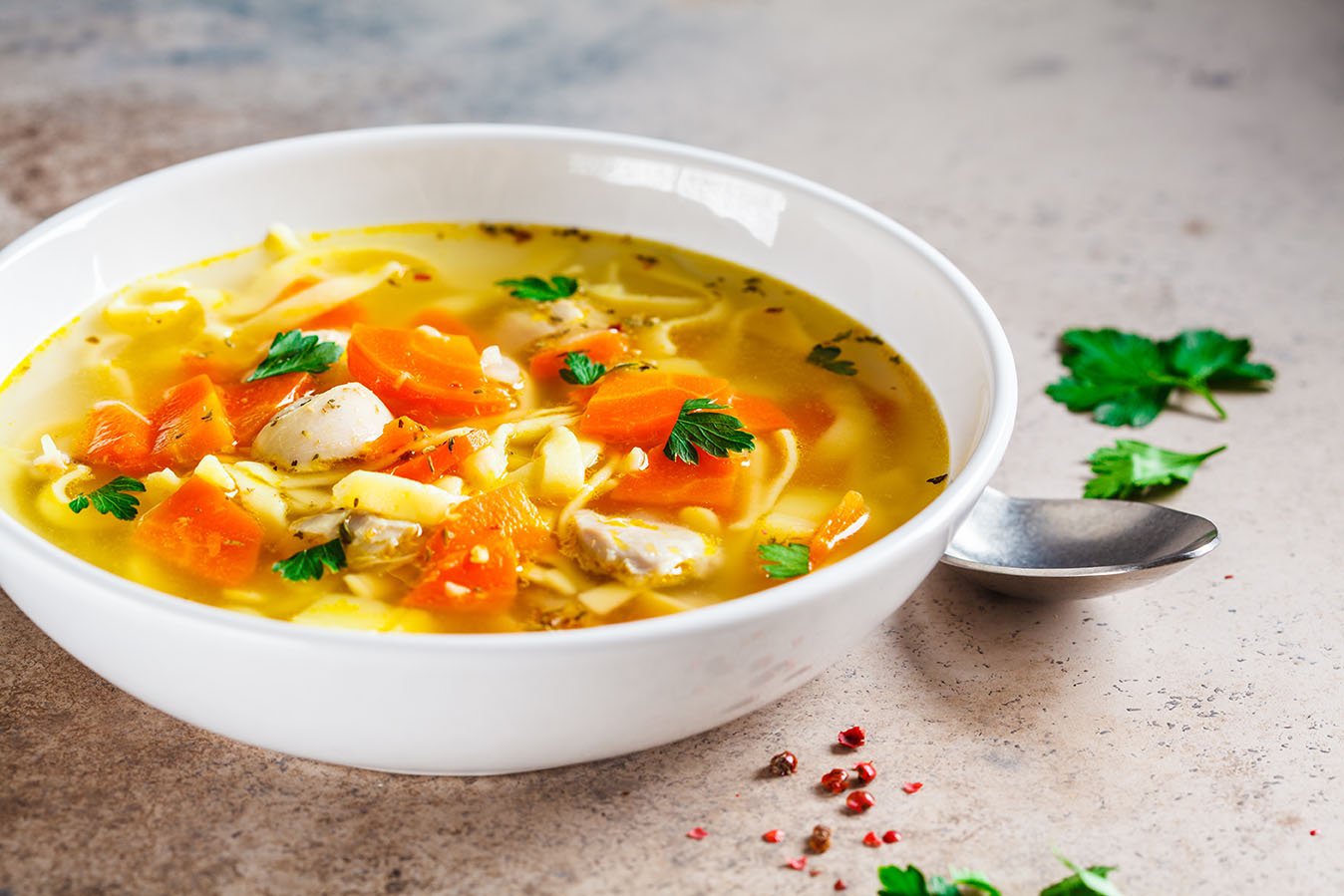 If you experience cravings (which may be inevitable during this time), choose nuts and seeds, fruits, dark chocolate or prepare a green smoothie. And if you start to feel sick, or even want to get ahead of it, you can prepare a wonderful soup broth with garlic and onions, which have antiviral and antibacterial properties to help protect us against infections. Then add whatever sounds good, and eat for days to come!
Body and Mind: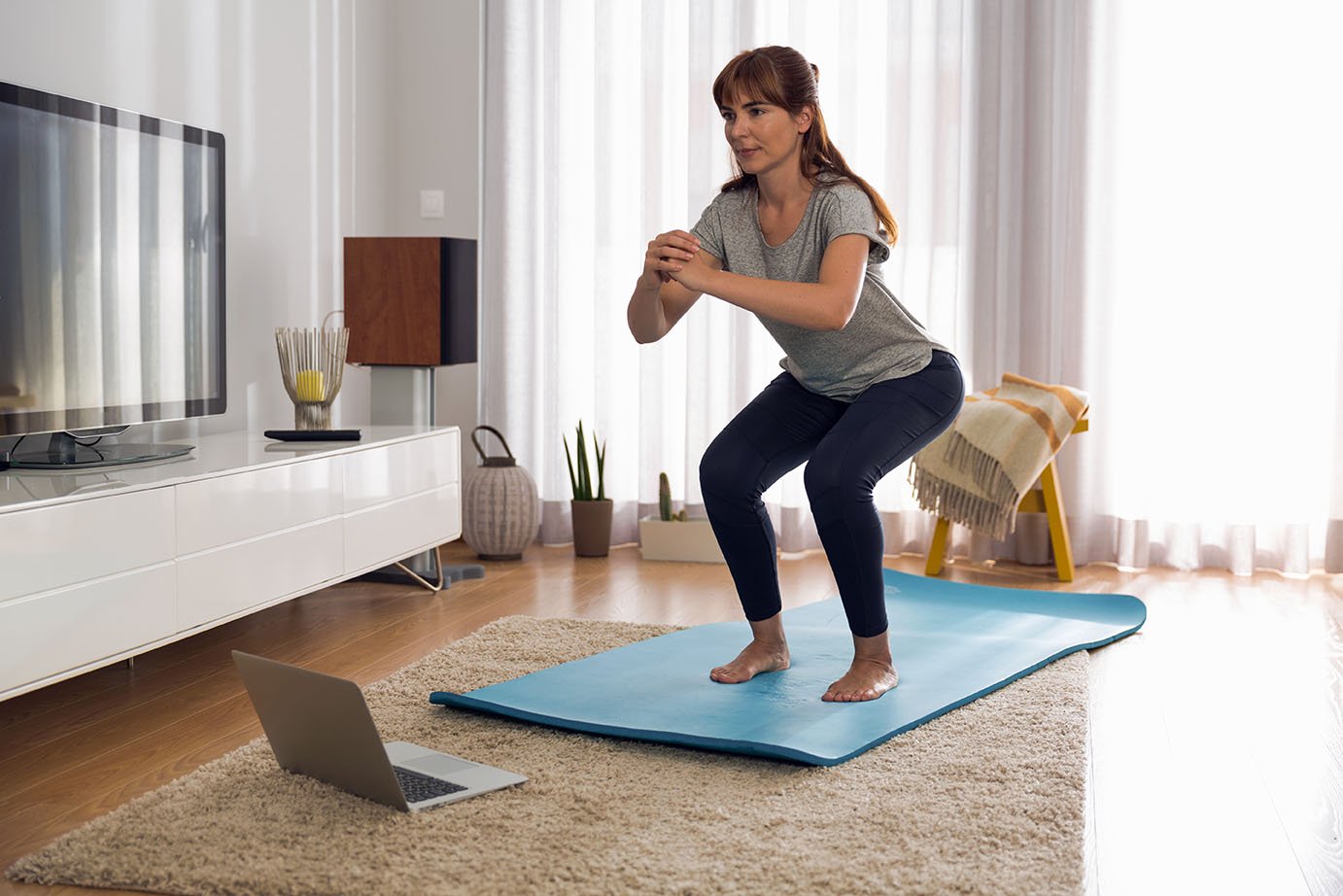 Remember that for most people sleep plays a significant role in overall health, so use this time to rest and recharge. Take at least 10 minutes a day for meditation and breath-work as ways to minimize stress, they truly make a difference. Also, remember to keep moving! If you don't have exercise equipment at home or have limited space, you can still do a good stretching or exercise routine. There are many free videos available online, and now is a great time to branch out!
Moments of crisis are times for introspection and growth from within. So, take this time to slow down, connect with yourself and your health, and to build on a routine of self-care. A healthy body and mind will be your best defense right now!