As we have monitored the developments with COVID-19, we have made every effort to prepare ourselves to protect the health of both our members and our team of caregivers. We recognize that these are uncertain times, and our team is working diligently to provide as much support as possible. As things progress in the coming days, weeks and beyond, we will remain committed to providing quality healthcare around the clock.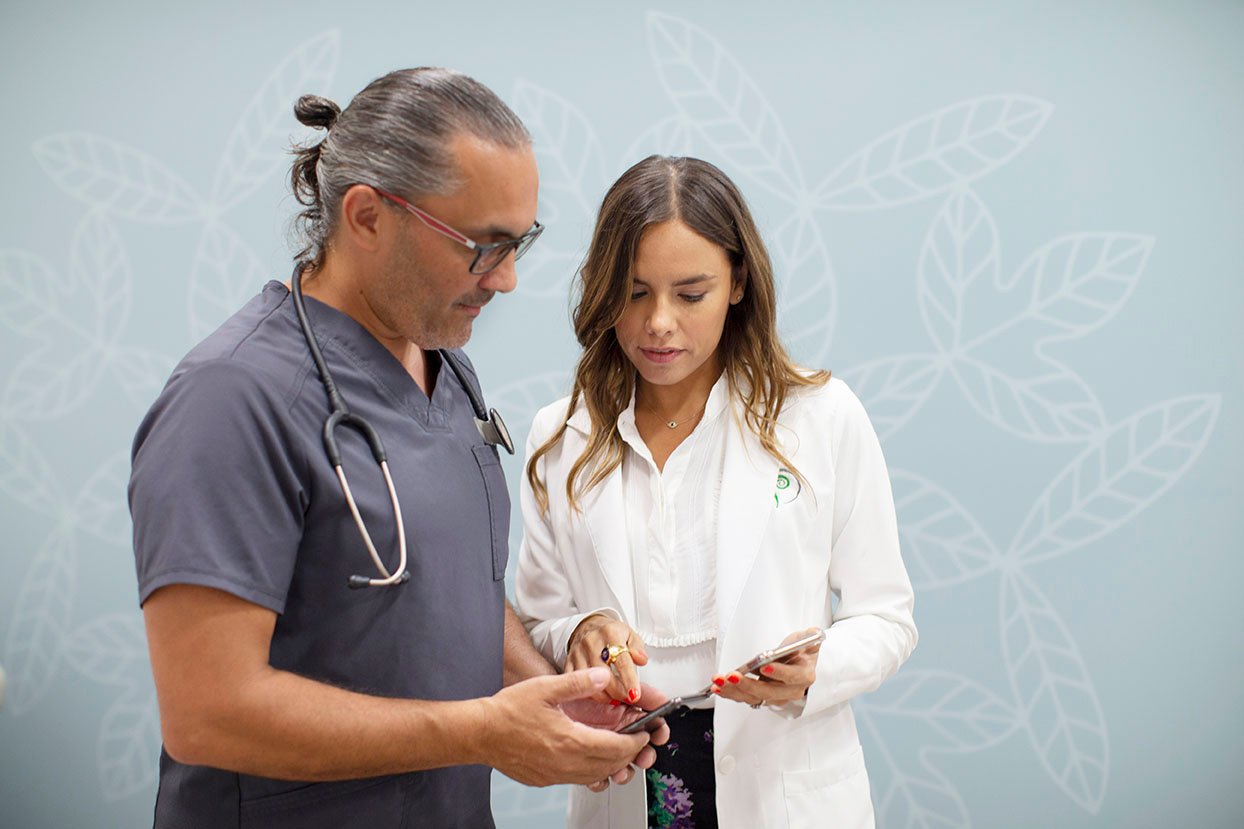 Over the past few weeks we have implemented the following protocols in order to ensure that we are as prepared as possible:
Hours of Operation: Our hours of operation continue to be 8:30am-5:30pm Monday through Friday, however we are available around the clock through our Telemedicine App. We are processing most consults or prescription requests within 24 hours. Acute care and essential services are being prioritized over non-essential services such us neurofeedback, massage therapy, or appointments that are not time-sensitive.
Telemedicine:

We are promoting the use of our telemedicine app, Spruce. Fortunately, having integrated

telemedicine technology

into our practice allows us to provide medical support for our members, wherever they may be. At this time, our physicians are recommending telemedicine appointments for all appointments that do not require a physical encounter.

This is safer and more convenient for both you and others. Yesterday alone we provided care for over 100 members through our telemedicine app.
Pre-screening of all in-person appointments: *For the past few weeks we have required all patients with in-person appointments to answer a few questions before any visit to Pravan Clinic. In keeping with our usual practice, we are not seeing drop-in appointments, but at this time we are also not allowing anyone into the clinic without an appointment. We greatly appreciate the cooperation of our community with this last measure. It is intended to protect the health of both our members and staff.
Stock up:

We have stocked up on necessary medical and wellness supplies. We have also buffered our supply of certain supplements and

IV vitamin infusions

, which are excellent ways to boost the immune system during this time.
Caregiver support:

We have put in place new measures to further support our staff members' health, so that everyone remains well and energized in the coming weeks and months when we may be needed more.
Hygiene:

We have added additional hours to our cleaning schedule, and have implemented advanced cleaning methods, in addition to incorporating new cleaning products into our routine.
Training:

Our physicians, including our resident infectologist,

Dr. Yolanda Rodriguez, have provided training for our staff on how to manage anyone who comes to the clinic (following the required pre-screening).
Updates:

All of our physicians, including an infectologist and emergency medicine doctor, are in constant communication with their colleagues in an effort to provide us with the most current information. We are regularly receiving updates from expert infectologists and epidemiologists.
Our clinic remains open, and we are planning accordingly so that we can continue to provide our members with both quality care and clarity. Hurricane Maria did not stop our operations, and neither will COVID-19.
For more information on COVID-19 symptoms and prevention, we recommend visiting the CDC's website. The health and safety of our members, staff, and greater community, remain our highest priority, and we will be providing further updates in the coming days and weeks.