There are over 10,000 clinics in the US today operating under a new model called DIRECT PRIMARY CARE (DPC). It's called DIRECT because patients usually pay a monthly or yearly fee for better service and easy access to Primary Care Physicians (PCP). DPC aims to cut the red tape health insurance imposes on the industry. The model is gaining traction, making DPC more popular because of its quid-pro-quo idea of providing efficient solutions for physicians and patients.
Personalized care
Doctors operating with this model care for a fraction of the patients a regular PCP manages through the health insurance model, allowing them more time to invest in the quality of care and service experience. Meanwhile, patients get faster access to medical services, more time with their physicians, and personalized care.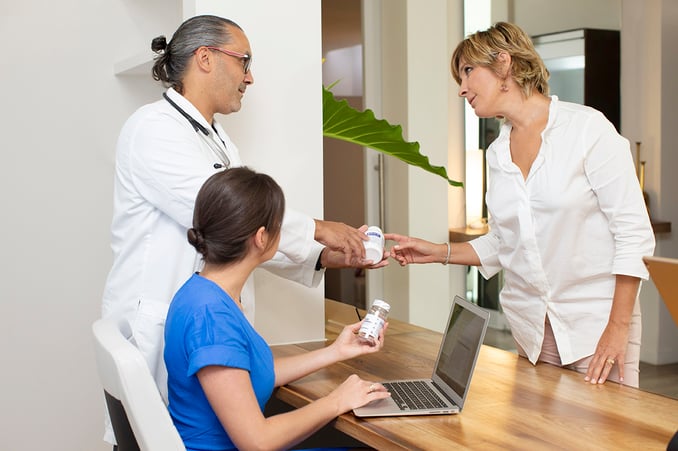 In Puerto Rico, a typical PCP manages around 2,000 patients per year. In contrast, at Pravan Clinic, the top DPC practice on the island, a physician only cares for 300 patients or fewer. You can typically schedule next-day appointments for new issues, and the best part is that there's no waiting time, so you get 60-minutes of face-to-face time with your doctor.

At Pravan Clinic, members get Concierge Primary Care all year round and cover all bases by including much more than most clinics' typical annual physical evaluation.
Your health insurance coverage
While it is important to have health insurance for traditional benefits such as medications, laboratory work, imaging, hospitalization, and some outside specialists, most of the time, insurance isn't enough to cover your primary care needs and navigate Puerto Rico's complex healthcare system.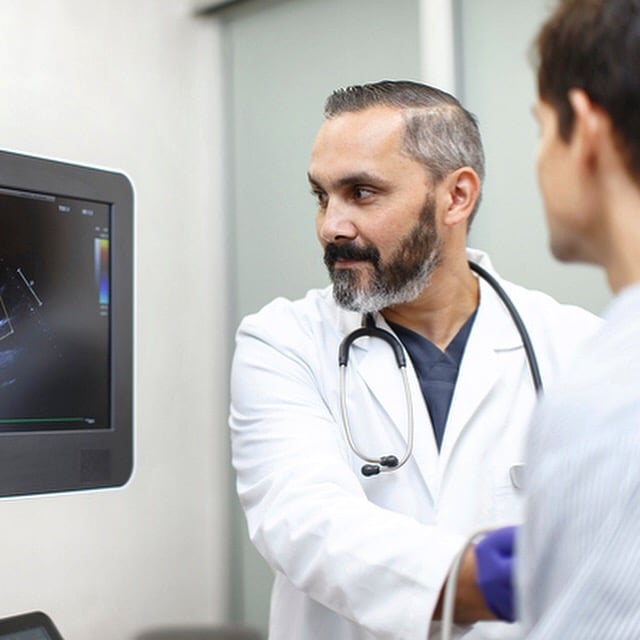 Your insurance will give you access to their providers' network and some basic services. Still, they don't offer assisted guidance to coordinate your health needs, nor do they aim to provide a primary care team to be your advocate through health matters. The system leaves patients relying on luck to find appointments with a list of providers' names.
Pravan Clinic's approach
Pravan offers value-added care including accessibility, quality time with your primary care physician, a health optimization plan customized to your needs, as well as a dedicated front-of-the-house staff that cares about you.

More importantly, Pravan's care coordinators assist patients with scheduling appointments with imaging centers and specialists within their network, as well as following up with results and next steps.

Here is a summary of the membership benefits: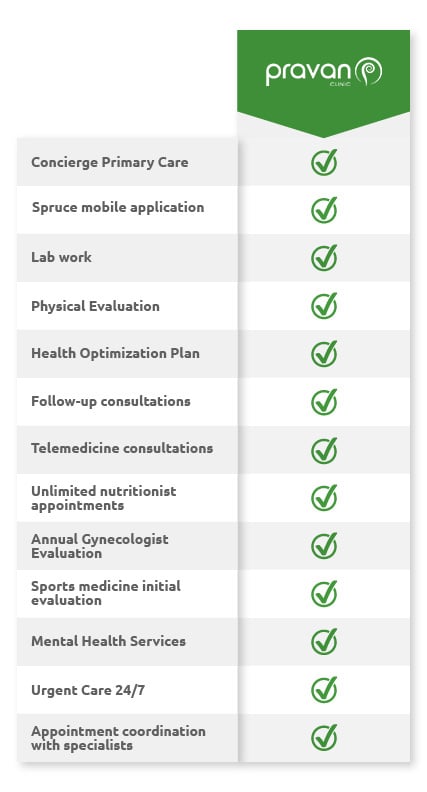 Your health is your most valuable asset, and the current system does not make it easy for people to access health services. A Direct Primary Care model can help you manage your health needs in a more convenient way before it is too late and you end up getting unnecessary medical complications or even worse, developing chronic disease due to lack of action.



Follow us on IG in our journey to health and wellness