As we discussed in our previous blog, we have defined three steps for making (and keeping) a New Year's resolution to improve your health:
Find a Doctor You Can Trust Who Cares About You
Fuel Your Body with a Balanced Diet and Exercise
Commit to Self-Care
For this part of the series we will be discussing Step 1: Find a Doctor You Can Trust Who Cares About You. When you want to make improvements or become an expert at something, what do you do? A typical response would be to partner with a professional or seek out the support of a mentor. Let's apply this to your health!
"A physical check-up was long overdue for me. I feel a new sense of commitment to my health and well-being, and I look forward to improving and continuously monitoring it with you."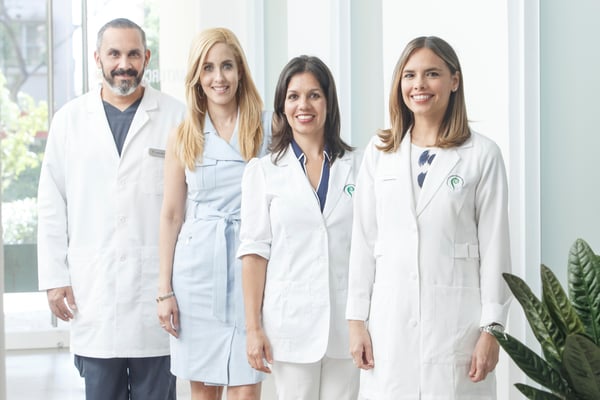 Find a Doctor You Can Trust Who Cares About You
One of the most important things you can do for yourself is establish a meaningful relationship with a Primary Care Physician who offers truly personalized care, starting with an annual medical evaluation. Understanding your past history, present baseline, and future goals is key for developing a plan to optimize your health. We believe in a modern, holistic approach to medicine, and have seen remarkable improvements in our patients who have been empowered to make lifestyle changes with prevention in mind.
Prioritize Prevention
People develop conditions and diseases every day that could have been avoided had they had the proper resources available to them, which is why prevention is so important to us at Pravan. Two conditions that we regularly see are elevated blood pressure and blood glucose levels, both of which can lead to major complications (or even be life-threatening) if left unchecked. Catching things early can make all the difference, and there's no reason to let your little symptom turn into a big one… because if it seems inconvenient to deal with now, it will likely be much worse later.
In the event you require further care, working with a trusted primary care physician will ensure that you are directed efficiently and effectively. A Specialist is uniquely positioned to care for your specific needs, and the right primary care physician can ensure that you see the right specialist for you.
An Integrated Approach
Though Primary and Specialist care are crucial, we at Pravan believe strongly in an integrated approach. Through the end of the month we will be breaking down the steps laid out in our Guide to Making (and Keeping) a New Year's Resolution to Improve Your Health, and hope that you will join us on this journey! That said, if you're looking to get a head start (who can blame you?!), we would love to help you out.
-

Keep moving towards your New Year's Goals by following along as we move through the next steps in this series. See you next week!
-
If you sign up to become a member between now and January 31st you will receive your Initial Medical Evaluation and Health Optimization Plan for free (a $500 value). This takes a $2,300 membership to $1,800 or $150 per month. Happy New Year to you!
You may also reach out directly to our Membership Director, Ambar, at 787-414-1119 or at Ambar.Lopez@PravanHealth.com if you have any questions about our New Year Promotion.