There's truly never been a more crucial time to maximize your health. At Pravan we focus on a multidimensional approach with an emphasis on preventive health and wellness, and one of the ways we do this is by offering the highest quality supplements available to ensure that your body has exactly what it needs, when it needs it.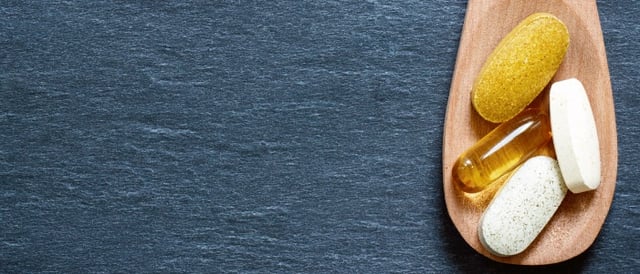 Right now many of us are adjusting to a new normal, which means our daily routines and sleep patterns may be altered, and our systems likely need all the help they can get. With so many health risks surrounding us, getting our immune systems in top shape must be a priority, and supplements are a convenient way to get the extra support we need.
We've done our research (so you don't have to) and have selected an assortment of the highest quality supplements to offer our members. Whether you pick something up at the clinic or restock via our online dispensary, we've got you covered! Here are few of my top supplement picks:
Fish Oil
Essential fatty acids found in wild fish, flaxseeds and walnuts that play critical roles in cognitive development and learning, visual development, immune strength, fighting inflammation, pregnancy, brain health, and preventing Alzheimer's, heart disease, cancer, mental illness and so much more. Fish oil also improves nerve function and may prevent the nerve damage common in diabetes.
Probiotics
These are sometimes called 'good bacteria' and are found naturally in some foods, as well as in over-the-counter supplements as pills, powders or liquids.
When consumed, probiotics travel to the intestines and colonize in order to synthesize minerals and produce vitamins and enzymes that help our immune system, while keeping our intestines healthy.
Vitamin D3
The vitamin D deficiency is epidemic, with up to 80 percent of modern day humans are deficient or suboptimal in their intake and blood levels. Depending on what's in your multivitamin, I recommend taking additional vitamin D. Vitamin D3 improves metabolism by influencing more than 200 different genes that can prevent and treat diabetes and metabolic syndrome.
Multivitamins with Antioxidants and Phytonutrients
With vitamins, minerals and other essential nutrients, multivitamins boost your immune system by providing antioxidant support and promoting cellular health. The right multivitamin will contain all the basic vitamins and minerals. Keep in mind that getting the optimal doses usually requires 2 to 6 capsules or tablets a day. Some people may have unique requirements for much higher doses that need to be prescribed by a trained nutritional or functional medicine physician.
Melatonin
This hormone secreted by the pineal gland in the brain regulates other hormones and maintains the body's circadian rhythm. This rhythm is a biological clock that plays a critical role when falling asleep and when waking up. At night, during darkness, your body produces more melatonin, while during daylight hours, melatonin production drops. Being exposed to bright lights in the evening, or too little light during the day, can disrupt your body's normal melatonin cycle. Many of us are sleeping now with our curtains open due to the lack of electricity. This supplement will support optimal sleep patterns.
Before taking any supplements, first check with our team, especially if you have any health conditions.
Studies have found supplements adulterated and contaminated, soI highly recommend you get medical grade supplements that adhere to strict quality standards, manufactured in an FDA-inspected facility, careful ingredient sourcing and rigorous manufacturing standards. They may be little more expensive that the one over the counter but you will get the quality that you deserve.
At Pravan Clinic, we have a team ready to help you determine the right supplements and dosage for you.
***
Pravan Clinic is membership-based concierge medical clinic focused on prevention and wellness, and providing 24/7 priority access to a network of Puerto Rico's leading doctors and specialists. The Clinic has been fully operational after Hurricane María and provides primary and urgent care services from its Ciudadela location in Santurce.