Back by popular demand! One of the most convenient and effective ways to reset your body is through one of Dr. Mark Hyman's programs, The Blood Sugar Solution 10-Day Detox Diet. Using this model, after just 10 days you'll feel lighter, cleaner, and more energized—ready to get back on track after what felt like endless festivities!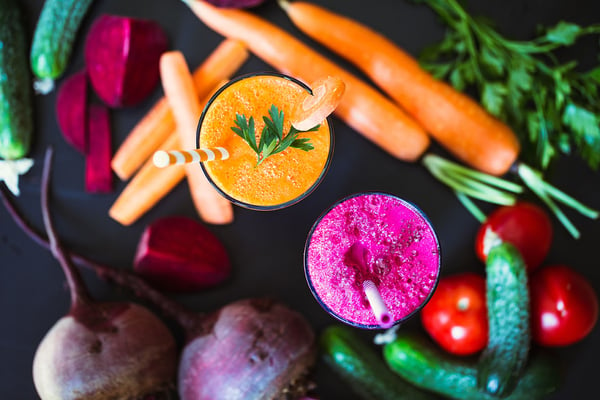 With a new year ahead of us, and holiday indulgences behind us, this is an ideal time of year to hit the reset button on our diet and lifestyle choices (and to shed some extra pounds in the process)!
In Step 2 of our blog series, A Guide to Making a New Year's Resolution to Improve Your Health, we have given you some tips for how to fuel your body and mind with a balanced diet and exercise. While little changes over time often add up to big ones, sometimes it's helpful to have a bit of a head start!
You might be wondering why detoxing is even necessary. The main goal is to feel good. In this day and age, we are bombarded with so many toxins and health-disrupting factors that a detox can help us get back to vibrant health despite it all. If you're having symptoms that signal inflammation and toxicity, like fatigue, brain fog, achiness, digestive issues, allergies, breakouts, and headaches, a detox can be a quick way to get you back to your best by eliminating toxins, resetting the digestive system, and providing ample hydration.
Detoxing can also be really helpful for losing a few extra pounds; weight can creep up on us after holidays and celebrations, which often happens this time of year. Dialing into the foods that help us feel our best means that we end up balancing insulin levels by ditching foods that are slowing down our systems (think processed sugar and flour, gluten and dairy, preservatives, all fast foods) and we end up naturally finding a healthy and happy weight. Many of Dr. Hyman's patients who have followed this diet also find that they sleep better, can eat more mindfully, and can confidently turn down foods that previously held them hostage.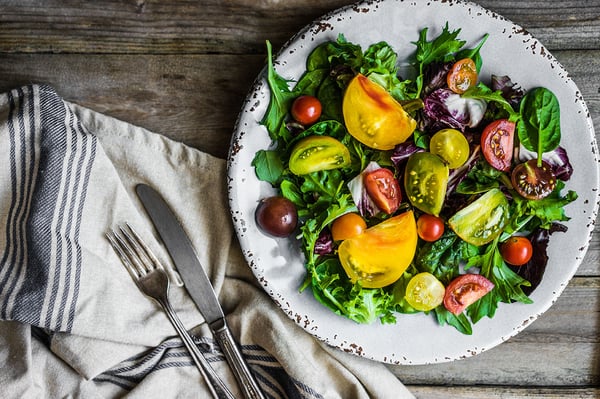 Now, we know some detox programs can be really intimidating, but not this one. The 10-Day Detox Diet is all about rebalancing your body, supporting it and nourishing it, not depriving it. So while Dr. Hyman asks you to abstain from certain food and beverage vices, you'll be provided with so many nourishing, satiating alternatives that you won't miss your old go-tos one bit. Get ready to discover new favorite recipes that you'll use for many years to come, like his Whole Food Protein Shake.
Another aspect of this program that I love is that it reduces your cravings and renews your tastebuds. By eliminating all sugar and processed carbohydrates, you'll start to experience the natural sweetness in a bell pepper, almonds, or even cabbage on a whole new level. That means you'll crave more of the good stuff and easily turn down the bad stuff.
A scientifically designed detox like this one can also reduce inflammation, the root of all chronic disease. When we get rid of foods that hurt us and focus on eating a really nutrient-dense diet, we give our bodies a chance to recover from the damage a poor diet, environmental assaults, stress, and negative lifestyle choices (like drinking too much or getting too little sleep) have caused. We give the body a chance to heal when we eat the right foods; we give all our systems time to replenish and reconnect. You can also read Dr. Hyman's article 7 Reasons You Need to Detox for more information on the benefits of this practice.
So how do you start? Here are our quick and easy guidelines for Mark Hyman's The 10-Day Detox:
Foods to Avoid
Gluten and dairy
Grains, beans, and legumes (green beans are okay)
Any refined/processed foods
Sweeteners of any kind (including artificial, zero calorie ones and natural ones like honey, molasses, maple syrup, etc.)
Refined vegetable oils (corn, canola, soy, peanut)
Caffeine and alcohol
Foods to Enjoy
Unlimited non-starchy vegetables like broccoli, kale, celery, cauliflower, peppers, onions, zucchini, tomatoes, eggplant, artichoke, mushrooms, lettuce, cucumbers—there are tons of options
The right kinds of fat: extra virgin olive oil, coconut oil and coconut butter, nuts and seeds, avocados and avocado oil, omega-3's from wild-caught fish
High-quality protein from grass-fed beef, pastured chickens and turkey, and pastured eggs
Fresh herbs, spices, and seaweeds
Small amounts of low-glycemic fruits, like berries, and fresh lemon/lime juice for flavoring dishes
Caffeine-free herbal teas and lots of clean, filtered water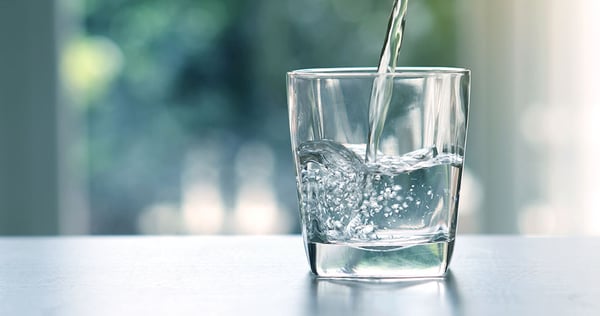 While this is the framework for Dr. Mark Hyman's 10-Day Detox Diet, we also have a Wellness Coach at the clinic who has a lot more information to share about the science behind it, easing in and out, and how to get the most out of your personal detox. Please reach out with questions to my personal email, or via our HIPAA compliant mobile app, Spruce, if you are already a member of Pravan Clinic.
You may also reach out directly to our Membership Director, Ambar, at 787-414-1119 or at Ambar.Lopez@PravanHealth.com if you have any questions!